2002-2003


Spring '03


Manhattan College (Full Time)


Physics with algebra, Physics with calculus, "

Great Ideas in Physics

", Physics for Student Teachers




Manhattan College Graduate Program in Biotechnology
Bioinformatics


1998-1999

Bronx High School of Science

Taught regular and Honor's 9th grade Regents Biology

Brooklyn Technical High School
Regent's Chemistry and senior level Environmental Science


1997-1998

School of the Metamorphosis

Taught 6th grade General Science,7th grade Life Science,
8th grade Earth Science, 9th grade Regents Biology
and 8th grade Math

1996-1997

Vassar College:

Introductory Astronomy, Special Topics in Astronomy

1995

Barnard College:

Introductory Astronomy for undergraduates.

1994-1995

College of Staten Island, CUNY:

Introductory Astronomy for undergraduates.

1991

Steven's Institute of Technology:

Introductory Graduate Level Astronomy.

1990-1991

Barnard College:

Introductory Physics for undergraduates. Lab and Lecture
---
SKILLS
Extensive experience in FORTRAN and C programming for Monte Carlo Simulations, Numerical Data Analysis and Image Processing. Developed scientific programs under UNIX and VAX/VMS operating systems. Familiar with Protein and Gene databases, standard online bioinformatics tools and algorithms, HTML, Java, Oracle, MacVector and CHARMM.
---
PUBLICATIONS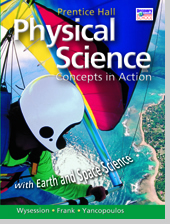 Physical Science-

Concepts

in

Action

.

Publisher: Prentice Hall. Edition: 2005
Michael Wysession, David Frank and Sophia Yancopoulos.


Papers



1. Yancopoulos S, Friedberg S: Sorting Genomes with Insertions, Deletions and Duplications by DCJ. RECOMB-CG 2008: 170-183

2. Yan XJ, Qi M, Telusma G, Yancopoulos S, Madaio M, Satoh M, Reeves WH, Teichberg S, Kohn N, Auborn K, Chiorazzi N. Indole-3-carbinol improves survival in lupus-prone mice by inducing tandem B- and T-cell differentiation blockades. Clin Immunol. 2009 Mar 9. [Epub ahead of print]

3. McCarthy BA, Boyle E, Wang XP, Guzowski D, Paul S, Catera R, Trott J, Yan XJ, Croce CM, Damle R, Yancopoulos S, Messmer BT, Lesser M, Allen SL, Rai KR, Chiorazzi N. Surface expression of Bcl-2 in chronic lymphocytic leukemia and other B-cell leukemias and lymphomas without a breakpoint t(14;18). Mol Med. 2008 Sep-Oct;14(9-10):618-27.

4. Damle N, Temburni S, Calissano C, Yancopoulos S, Banapur T, Sison C, Allen SL, Rai KR, Chiorazzi N. CD38 expression labels an activated subset within chronic lymphocytic leukemia clones enriched in proliferating B cells. Blood. 2007 August epub


5. Yan XJ, Albesiano E, Zanesi N, Yancopoulos S, Sawyer A, Romano E, Petlickovski A, Efremov DG, Croce CM, Chiorazzi N. B cell receptors in TCL1 transgenic mice resemble those of aggressive, treatment-resistant human chronic lymphocytic leukemia.Proc Natl Acad Sci U S A. 2006 Aug 1;103(31):11713-8.

6. Yancopoulos S, Attie O, Friedberg R. Efficient sorting of genomic permutations by translocation, inversion and block interchange. Bioinformatics. 2005 Aug 15;21(16):3340-6.




Contributed Book Chapters

Friedberg R, Darling AE, Yancopoulos S. Genome rearrangement by the double cut and join operation. Methods Mol Biol. 2008;452:385-416. Review.

In Press

Yancopoulos S, Friedberg R. DCJ path formulation for genome transformations which include insertions, deletions and duplications, accepted Journal of Computational Biology. 2009


Manuscripts in Preparation


Yancopoulos, S., Mezei, M., Osman, O., The Bacteriorhodopsin Bucket Brigade:
Internal Waters and the Mechanism of a Photon Powered Proton Pump

Yancopoulos, S., Mezei, M., Osman, O., The Internal Waters of Rhodopsin
Journal articles in physics and astronomy
Yancopoulos, S., Hamilton, T.T., Helfand, D.J.,1994, Pulsed X-Rays from a Nearby Radio Pulsar,ApJ, 429, 832

Alpar, A., Hasinger, G., Shaham, J. and Yancopoulos, S. 1991, 6 Hz QPO from LMXB:The Sound of anAccretionDisk?,Astronomy and Astrophysics257, 627

Friedberg, R., and Yancopoulos, S.,1983 A Rigorous Upper Bound in Electrostatics on aRandom Lattice Ensemble, Communications in Mathematical Phys89:1, 131
Conference Abstracts

Yancopoulos, S., Mezei, M., Osman, O., 2001 Internal Hydration Sites of Bacteriorhodopsin
Biophys J., 80 No1 Part 2 of 2

Yancopoulos, S., Mezei, M., Osman, O., 2000 Effect of Internal Water on Receptor
Binding and Activation, Biophys. J., 78 No1 Part 2 of 2

Yancopoulos, S.,1996, Panning for Galactic Old Local Dead Stars in the Einstein
database,Bull. Am. Astron.Soc.


Yancopoulos, S., Helfand, D.J., Hamilton, T.T., Halpern, J.P., Seward, F.D., and Becker, R.H.,

The Detection of Pulsed X-Ray Emission from a NearbyRadio Pulsar,
Bull. Am. Astron. Soc., Jan 1993

Yancopoulos, S., Becker,1991, The Normal Branch QPO in
Low Mass X-Ray Binaries, Bull. Am. Astron. Soc. 23:2 117

Shaham, J. and Yancopoulos, S. 1987, Periodic SN1987a Neutrinos:
Fact or Fancy?, News Letter of the Astronomical Society of New York
III:3 19

---
REFERENCES
Dr. Allan Blaer , Dept of Physics, Columbia University
(212) 854-3262; asb@phys.columbia.edu

Dr. Nicholas Chiorazzi, Center for Experimental Immunology, The Feinstein Institute for Medical Research
(516) 562-1090; nchizzi@nshs.edu

Dr. Richard Friedberg, Department of Physics, Columbia University
(212) 854-3341; rmf@cuphyb.phys.columbia.edu

Dr. David Helfand, Department of Astronomy, Columbia University
(212) 854-2150; djh@astro.columbia.edu

Dr. Mihaly Mezei, Dept of Physiology and Biophys, Mt. Sinai School of Medicine
(212) 241-2186; mezei@physbio.mssm.edu